What is Print On Demand?
Print-on-demand (POD) is an ecommerce solution that allows businesses to produce products without the costly, up-front investment of inventory.
Imagine you run a small business and you want to make a sweater for your company. You could invest in purchasing or manufacturing enough sweaters in bulk in order to meet the demand for your product. But what if you only need one sweater? With print on demand, you can print one at a time when it's needed.
What about when there's not enough demand for your product? You would still have all that inventory sitting around and collecting dust. With POD, there is no risk of being left with unsold inventory. You can continue printing as needed, without ever ordering too much or too little.
Simply put; POD eliminates the need to deal with excess inventory so you can focus more on your core business operations and less on unnecessary costs.
A variety of product types are available through print-on-demand services, such as:
T-shirts
Hoodies
Mugs
Blankets
Hooded Blankets
Pillow Covers
Jewelry Message Cards
Keychains
Watches
Swimwear
Puzzles
Candles
Notebooks
Stickers
Bags
Posters
Towels
Shower Curtains
Shoes
And so much more!
There is no easier time to get into print-on-demand than now. No matter what business you're in, you can easily find the right product to fit your customer.
These days, there are so many print-on-demand companies out there it can be hard to choose just one. Here's a list of 10 of the best sites we think you should consider:
ShineOn
Gearbubble
Subliminator
AOP+
Fuel
Printful
Printify
Gooten
Teelaunch
PillowProfits
1. ShineOn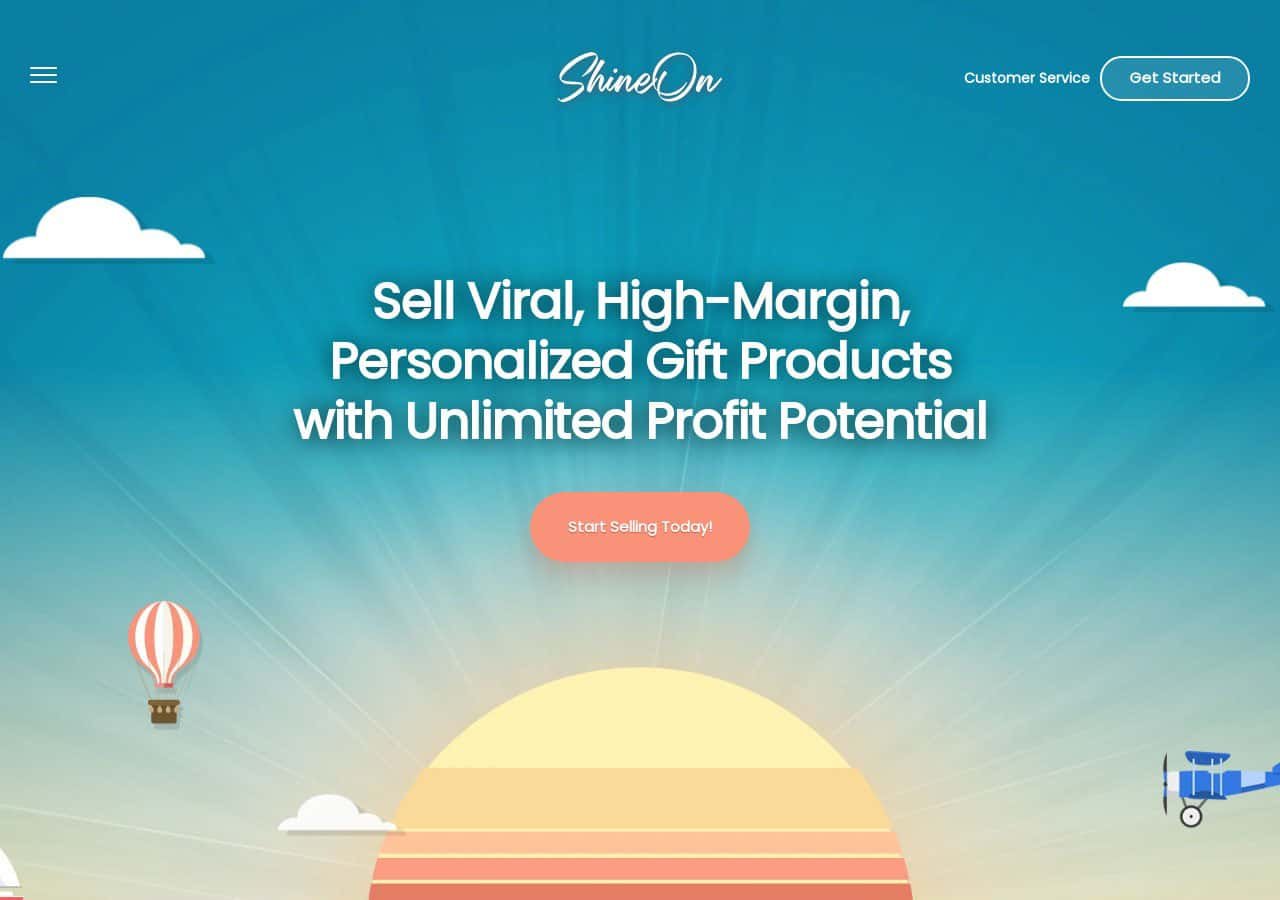 ShineOn is a personalized jewelry website for independent ecommerce owners. ShineOn offers an easy way to dropship the most beautiful jewelry in the industry directly to customers. They aim to help you fulfill all orders, big or small and have an incredibly easy-to-use platform.
2. Gearbubble
Gearbubble is the ultimate eCommerce platform that provides a seamless shopping experience for your customers. They are optimized to give your customers a smooth ride right to the checkout button. Gearbubble has an upgradeable version; Gearbubble Pro, which provides all the features you need to sell online and get paid, including inventory management, shipping and tax calculations, customer management and order tracking for dozens of different products. They offer a number of plans to choose from so you can find one that suits your needs without blowing your budget.
3. Subliminator
Subliminator is a one-stop shop for custom screen printing, embroidery, and hemming needs. We have been in business for over 3 years and have grown to be one of the most popular print-on-demand sellers for Shopify. They offer a hands-free experience from printing your design on a tee shirt or embroidering a hat with your name on it to fulfilling and shipping your order.
4. AOP+
AOP+ is committed to offering some of the best print and branding services available in the industry. It doesn't matter if you are looking for inexpensive prints or are in need of professional branding — AOP+ has the right service for you. They offer multiple plans, from free to paid, depending on your requirements and level of expertise.
5. Fuel
With Fuel, you'll be able to scale your business thanks to the lowest prices  in print-on-demand in the industry, so you can maximize your profits.
6. Printful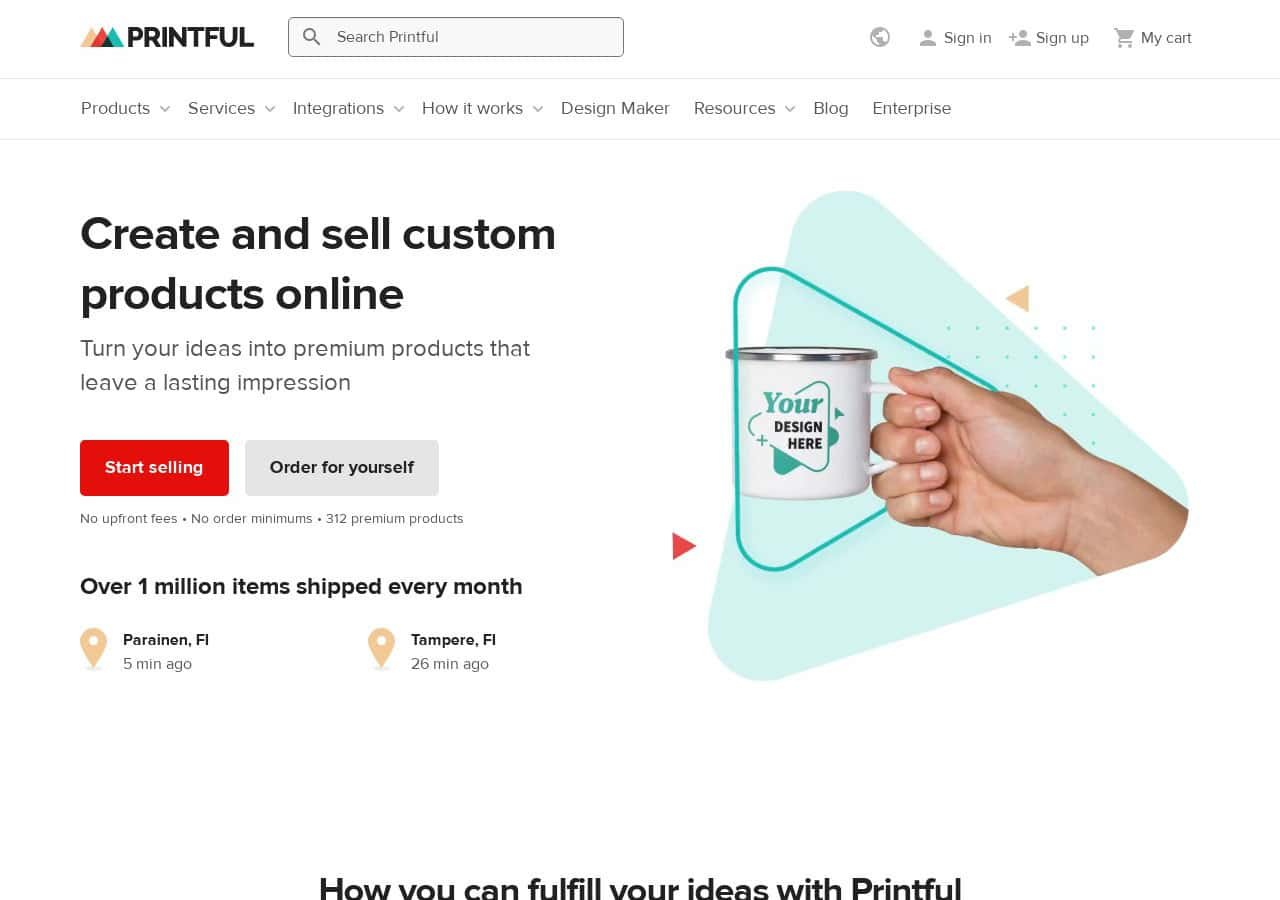 In addition to offering more than 200 different print-on-demand products, Printful offers a variety of printing options, such as direct-to-garment, cut-and-sew, sublimation, and embroidery. Having been in business for more than 7 years, they know what they're doing.
7. Printify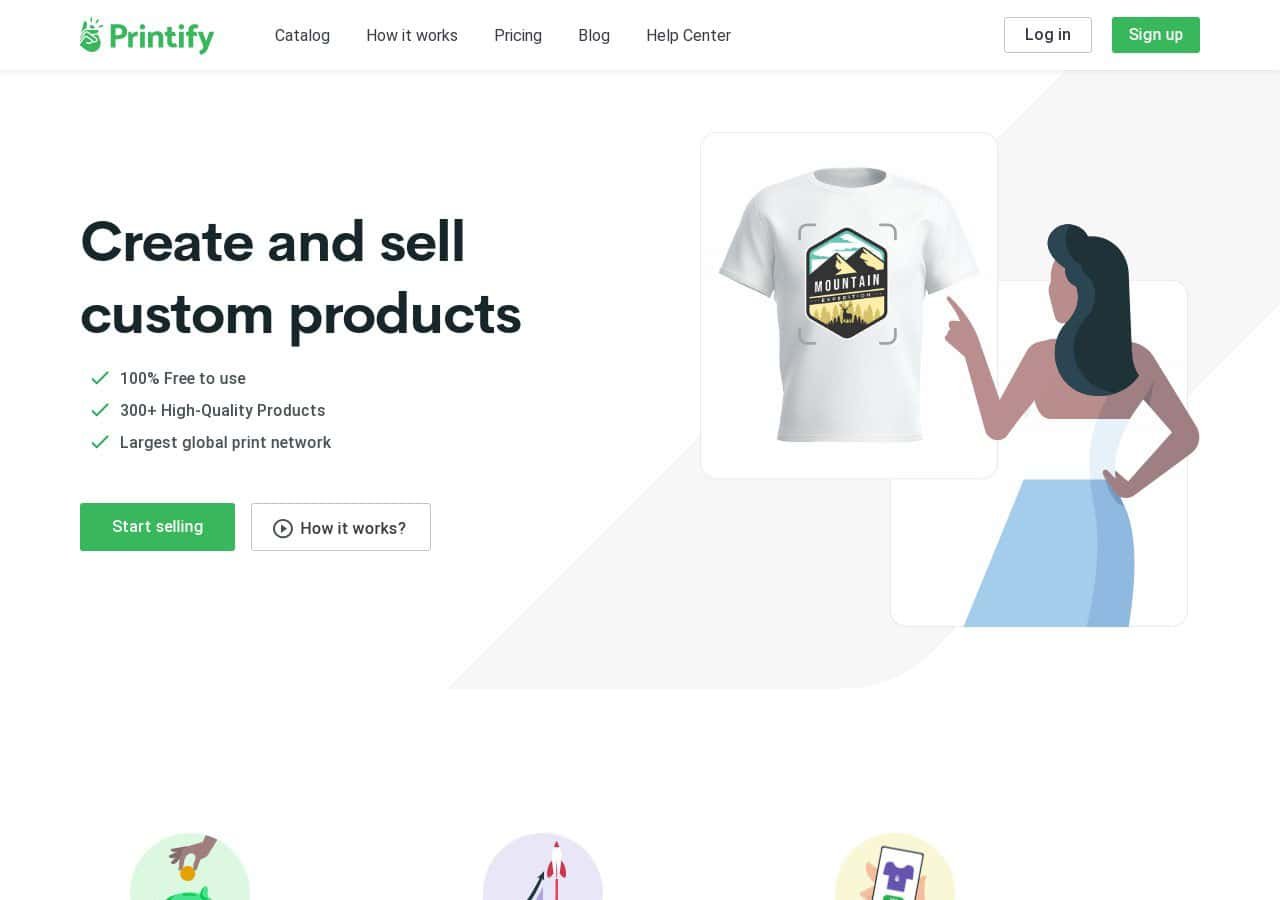 Printify is a network of printing and shipping providers that help make print-on-demand easier. They connect your online store to the best printers in the country, at competitive rates and with no upfront costs or commitment required. They offer 3 plans – from free to paid – and even then at a very low price!
8. Gooten
With over 4 million products shipped and an almost 100% on-time ship rate, Gooten is no stranger to the print-on-demand industry. Their company helps ecommerce owners expand their business to a huge variety of on-demand products.
9. Teelaunch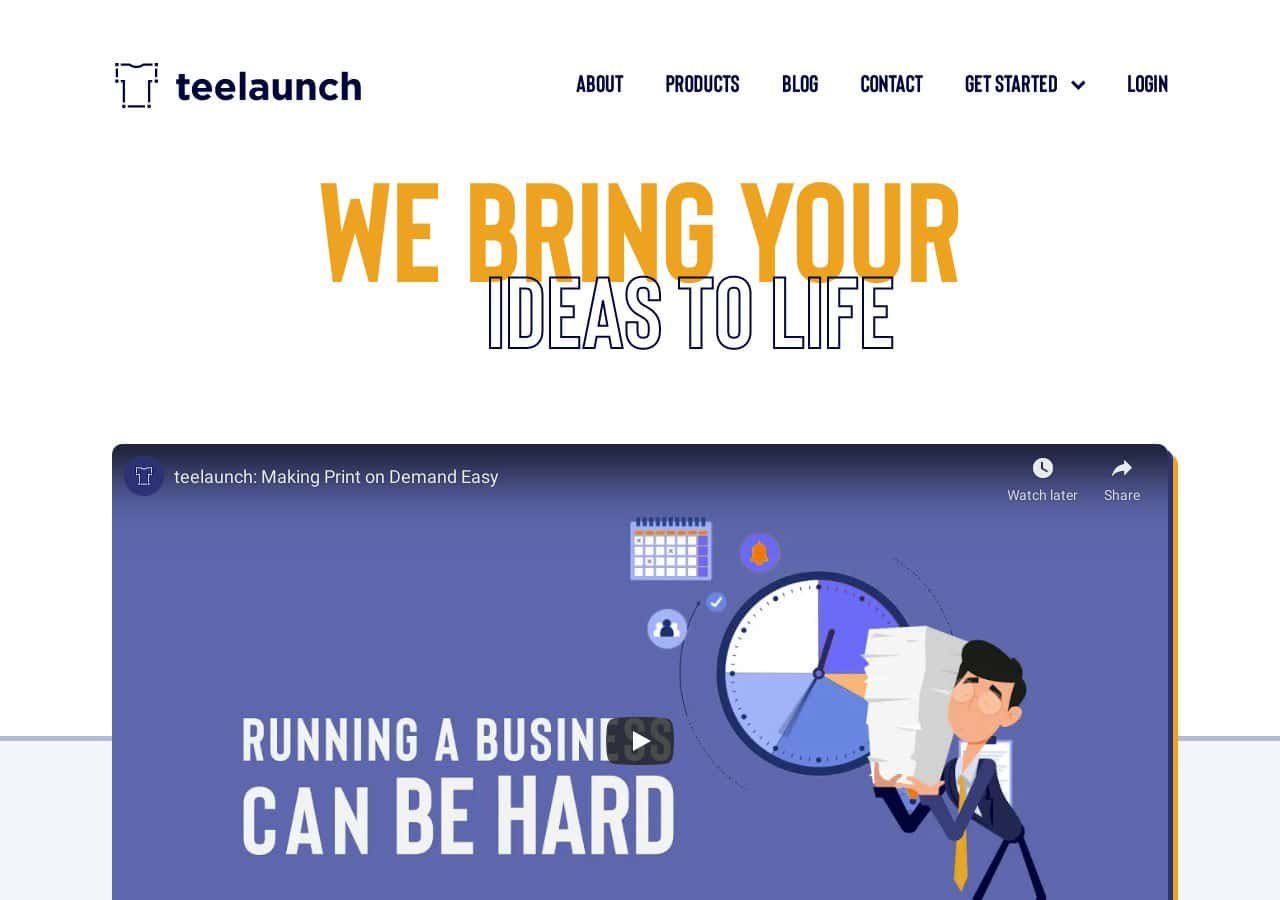 Teelaunch offers the hundreds of popular products for those running their own ecommerce stores. They make it easy to start whether you're a beginner or seasoned seller. Because they were created by entrepreneurs, they knew exactly how to make their platform easy to use.
10. PillowProfits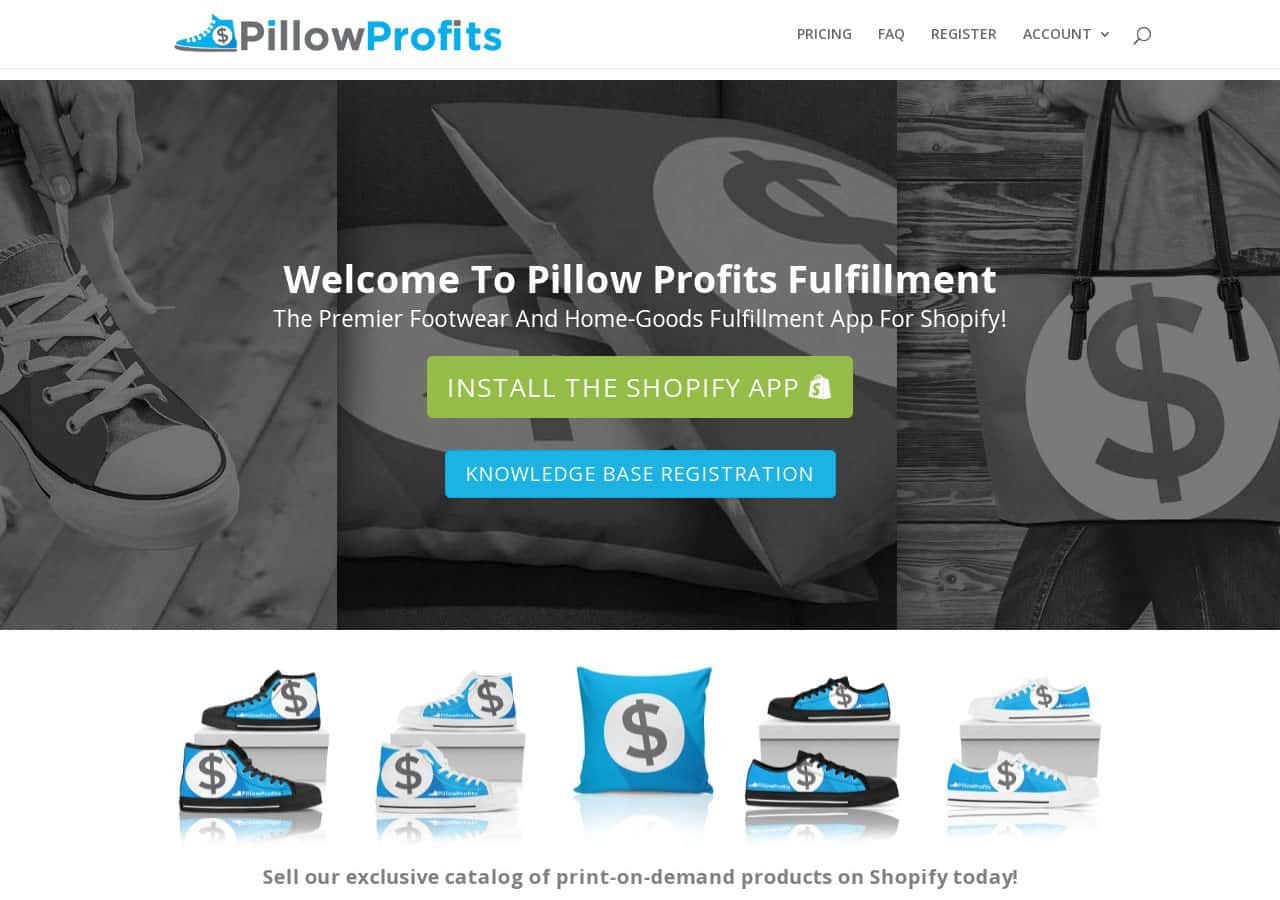 Over 100 products, personalization for each, and shipping included pricing makes PillowProfits a super easy system. They offer more diverse products than their competitors and are constantly adding more, so you should definitely check them out.
Click Here for an in-depth look at what print-on-demand service sells what product.
When selecting your print-on-demand provider, don't forget to ask yourself these questions:
Does the service offer high-quality products and printing methods?
Are the products delivered promptly and in good condition?
Does the service charge reasonable prices for products and shipping?
Does it offer printing and customization options that suit your needs?
Does the service integrate with your desired selling platform? (Etsy, Shopify, Amazon, etc.)
Are there proper refund policies in place if anything goes wrong during shipping or to the product?