Canva is a free, cloud-based tool that allows you to create professional looking digital graphics. Many drop shipping e-commerce businesses use Canva to design the products they are selling. With the right mix of content, coloring and layout, Canva can design some beautiful and polished designs. Here we will highlight some of the most helpful tips that can help you get the most out of this design tool.
1. Why Choose Canva?
Canva is an amazing tool for print on demand designs, allowing you to easily create and customize products from jewelry cards to t-shirts. In addition to being free, Canva also allows you:
to have full design control if you want to edit something, which means you can always go back and fix things without bothering a designer.
to import vector files or any clipart for your designs.
to schedule social media posts to grow your group.
to have team-members edit your files directly in your account
to have access to thousands of stock photos and fonts, and that includes free mock-ups, which are great for ads.
Furthermore, Canva includes dozens of incredible tools within that easily charge upwards of $15+ a month individually. For example, background remover, shadow creator, photo editing, cropping, video creation and editing, and more.
2. Free vs. Paid Canva – Which is right for you?
When it comes to Canva, you have two main options: free or paid. Which of these is the best choice for you? Ultimately, the answer depends on what you plan to use Canva for and your budget.
The free version of Canva allows users to create basic designs with limited access to features and templates. It includes the ability to upload images, a few basic design elements, and some fonts. It also allows you to share and print designs in low-resolution, which may be sufficient for personal projects.
The paid version of Canva offers many more features than the free version. It gives users access to premium templates and fonts as well as additional design tools. It also allows users to share and print in high-resolution, which is ideal for commercial purposes.
If you plan to use Canva for simple projects with few design elements needed, the free version may be sufficient. However, if you want access to more features or plan on printing or sharing designs commercially, it's best to upgrade to the paid version. This will give you access to more templates, fonts, and design elements, as well as the ability to print and share in high-resolution.
At the end of the day, it's up to you to decide whether free or paid Canva is right for you. Consider your budget and the type of projects you'll be creating in order to make the best decision.
3. Tools Within Canva
Canva offers several tools to make creating designs easier. There is a drag-and-drop image uploader, so you don't have to worry about manually resizing and cropping images. You can also create graphics with the text tool, use filters for photos, add shapes and frames, apply color adjustments and effects, draw and paint, and upload your own fonts. There are even animation options and template collections to help you create everything from print on demand designs to business cards and more! With these tools, Canva makes it easy for anyone to design stunning graphics quickly and easily.
In addition to the many design tools offered by Canva, they also provide powerful publishing options. You can share and publish your designs directly to the web, scheduling your social media accounts or even export them into high-resolution PDFs and PNGs. With all these tools at your disposal, you can create professional-looking designs with ease.
Overall, Canva provides an excellent collection of tools and resources for creating beautiful designs in no time. Whether you're a beginner or experienced designer, Canva makes it easy to get started and get the job done quickly!
4. Using Canva for Mock-ups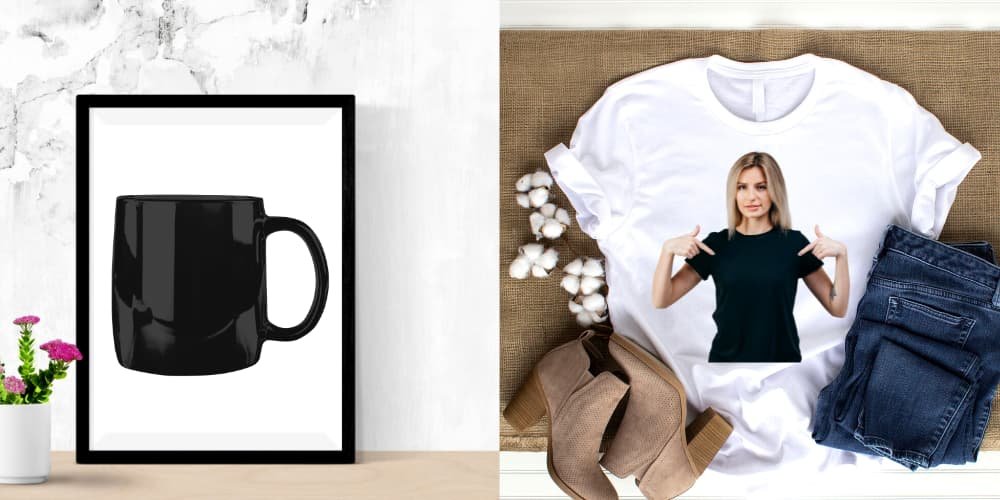 Creating a mock-up is essential for designers as it helps them to visualise the final product and make all necessary adjustments before releasing it. Canva is a great tool for creating beautiful, professional looking mock-ups quickly and easily. With Canva's drag-and-drop features, you can create your desired look in minutes. You can choose from a variety of layouts, templates, and backgrounds to create a design that meets your needs. Canva also offers a wide range of elements such as shapes, icons, and illustrations to help you complete your project faster. Once you're done creating the mock-up, you can easily export it as an image file or share it with others. With Canva, creating a mock-up is quick, easy and hassle free.
Canva's background remover allows you to easily remove the backgrounds from your photos, giving you stunning results in a matter of minutes. The tool is incredibly intuitive and allows users to get high-quality results without having any prior knowledge or experience with graphic design. You can even customize the background color, brightness, contrast and more for the perfect look. This is perfect for moving shirts, mugs, or jewelry pieces around an image for perfect placement.
5. Secret Tool for Personalizing Canva Designs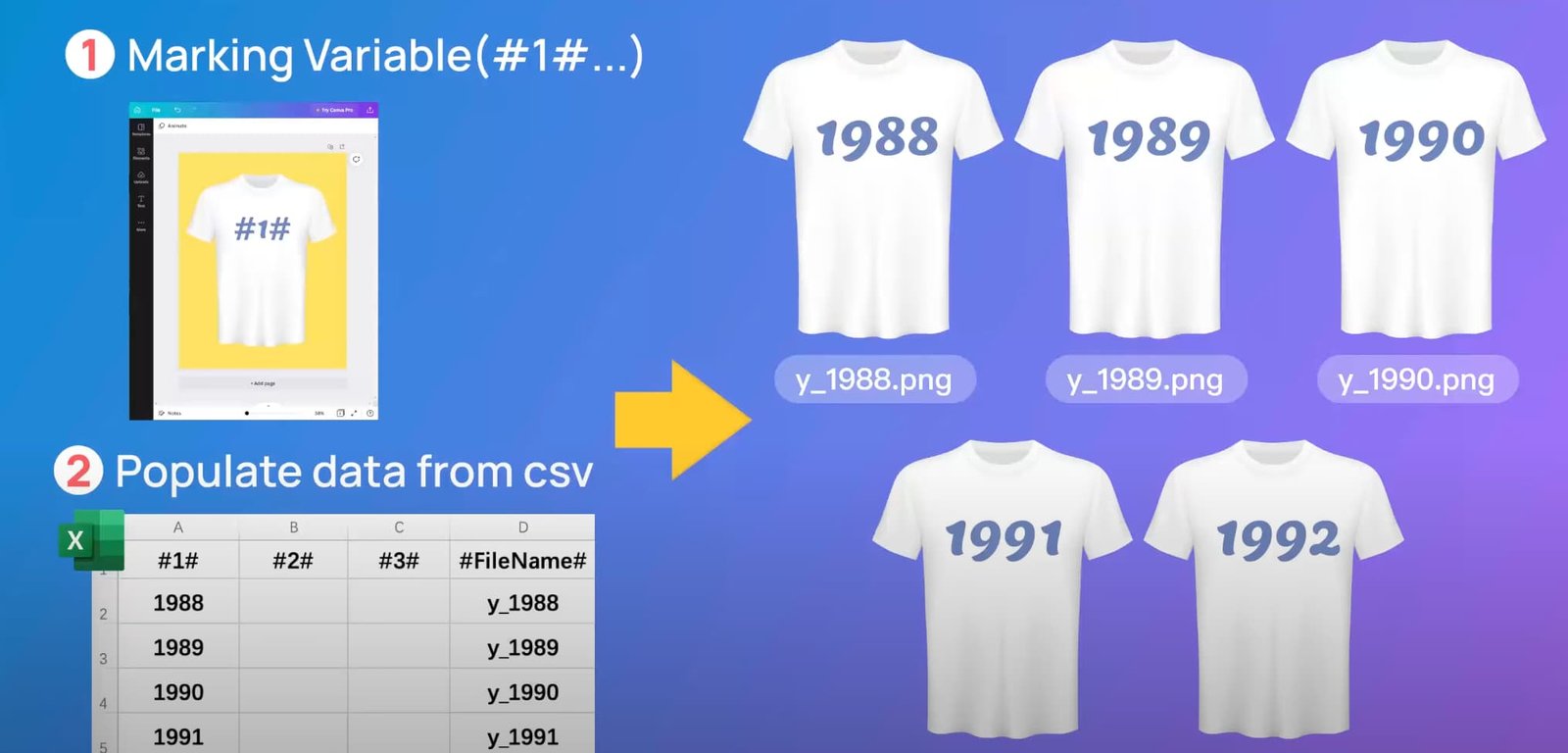 Personalized Print on Demand products such as custom printed mugs, t-shirts, phone cases, and other products are a great way to give customers something special that they can use or keep as a souvenir. An incredible tool that not many know of is Canva Automation Maker (Click Here for Extension). It's a chrome-extension that allows you to automate your Canva design with variables to generate multiple variant designs.
So, when a customer makes an order and what's their name on a shirt, you must manually enter it. Now imagine doing this hundreds or thousands of times – it's completely time consuming right? With this easy chrome-extension you can quickly change text to a customer's name with a click of a button, allowing you to save a ton of time. Watch the video below to see how it works:
If you're in the business of print on demand, Canva is an amazing tool that offers both free and paid membership options. With several tools available, such as mock-ups and design templates, you can create personalized products with ease. By understanding how to make the most of Canva, you can streamline your production process and take your business to the next level. Thanks for reading! We hope this article has inspired you to explore all that Canva has to offer for your print on demand business.