Print-on-demand products are selling like hotcakes these days. Whether you already have a store and you're looking to boost its sales — or you're a first-timer thinking of starting a new business — selling POD products might be the way to go.
However, not all POD products sell the same. So, before jumping on board, you need to know which products will serve you well. To help you out, we have put together a list of the best-selling print-on-demand products you should sell in 2022.
Let's dive in.
Best-Selling Print-on-Demand Products in 2022


T-Shirts
The summer is just around the corner, and it's the time of the year when people try to settle their wardrobe for the coming season. And it's your perfect opportunity to sell out some printed t-shirts.
Fashion trends come and go — but the good-old, jeans-t-shirt combo never goes out of fashion. So, selling POD t-shirts might be a great, long-term business strategy.
A hot topic blows up on the internet every now and then. Whether it's a new Marvel movie, a popular internet meme, or a trending celebrity stunt — you can leverage the opportunity to sell more t-shirts. You see, people love to buy stuff that makes them look "up-to-date" with what's going on in the world. And that's the mindset you can harness to make more sales. All you have to do is print something related to the hot topic on the t-shirt, and you're good to go.
Jewelry Message Cards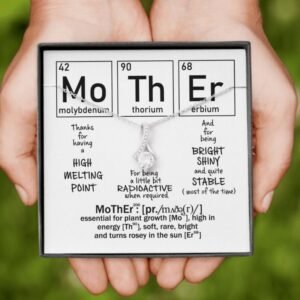 While buying off-the-shelf gifts still works, it's certainly not the way forward. Today's world is all about customized gifts that stand out from the crowd. And could there be a better way to make your gift stand out than putting a personal message on it? We don't think so!
People are absolutely into jewelry packages that come with custom message cards, and why shouldn't they? It's a nice way to make their gifts truly heart-warming for their loved ones.
That said, selling custom message cards is meant to be a solid sales-driving factor for you.
Mugs
Even though printed mugs have been around for quite some time now — they're still selling really well. Teenage girls and trendy moms have a knack for purchasing printed mugs for various occasions, birthdays, marriages, Christmas — you name it.
Hit it where it affects the most, and put out some beautiful, customizable mug designs people can't resist.
Phone Covers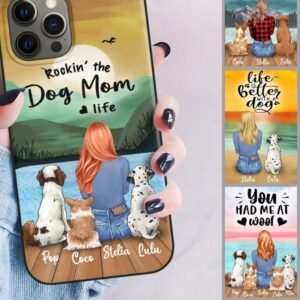 Phones are getting expensive each year (just look at the price of the latest iPhone 13 series!)
With the rising prices, people have the booming urge to protect their phones with screen protectors and cases. But just like typical face masks are boring, typical cases are boring, too. How long can you rock your typical clear case which gets yellow-ish after a few months? Not for long, right?
Well, that's where customized phone cases come into play. People love to print all sorts of stuff on their cases, from couple photos to pets, and from personal quotes to names — it's all there. Custom phone cases are trending because they're not boring, plus they add a personal touch to the phone.
The best part is that phone cases are not seasonal, so people will keep buying them every month of the year.
Sneakers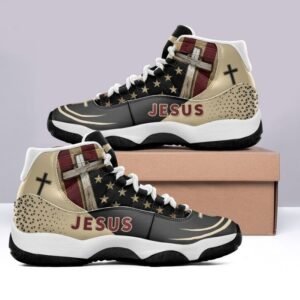 Sneakers are one of the must-have fashion essentials these days. The young generation absolutely loves their sneakers — and for good reasons — Gosh, they look so good.
If you're looking for a print-on-demand product that won't go out of trend anytime soon, choose sneakers. Many people love to customize their sneakers with quotes and crafts they did in their free time — and that's where you hit.
Face Masks
Even though the pandemic is kind of coming to an end, people are still holding onto their face masks. Obviously, because everyone is a tad bit more conscious about getting infected by some pest on the street.
But — face masks are boring — most of them, at least. The usual white, black, or sea-green masks don't fit well with most people's fashion. But that's where you step in.
People have now accepted face masks as a daily accessory. However, they're not happy with how the traditional, boring face masks look. According to Google Trends, the search volume for customized face masks has risen tremendously over the past few years (as expected!)
Now that's an opportunity for you to sell some face masks that everyone's going to love. Throw in some classic and unique designs, leverage hot topics, or let buyers get something customized — and you've got yourself a popular face mask hotspot people love to visit.
Bedding Sets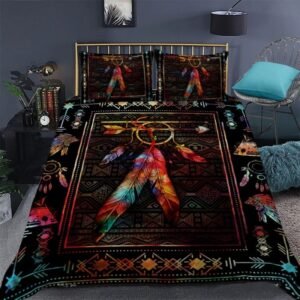 To set their households apart, people are looking to add various types of personal touches. And custom bed sheets happen to be one of the best-selling products for that purpose. In fact, bed sheets have constituted a big chunk of the sales volume of initial print-on-demand stores.
Plus, Google Trends shows that more and more people are getting into the urge to customize their beds with custom bed sheets. What does that mean for you? A compelling business opportunity!
Blankets
When a kid says they want something, their parents have to get it for them — there's no way around it. And you know what, you can leverage that "I can't say no to my kid!" mindset to make some pretty good sales.
One of the best-selling customized kids' products these days is blankets. You see, kids love the idea of having their pet, favorite cartoon, or a "cool" quote printed on their cozy blanket. It makes them feel "special" and "unique" among hundreds of other kids.
That said, selling print-on-demand personalized blankets could be a pretty good eCommerce strategy in 2022.
The Bottom Line

There you have it — these are the top-selling POD products you should be selling in 2022.
From t-shirts to jewelry cards, and from blankets to coffee mugs, this list includes something for everyone. Pick at least a few of the listed items for your store, and see your sales skyrocketing to success.